SodaTV with Tvbox.me outage
We have gotten numerous reporting from our froum members that SodaTV purchased from tvbox.me has stopped working since April 10, 2021.
Questions sent to tvbox.me's customer support had been unanswered as well.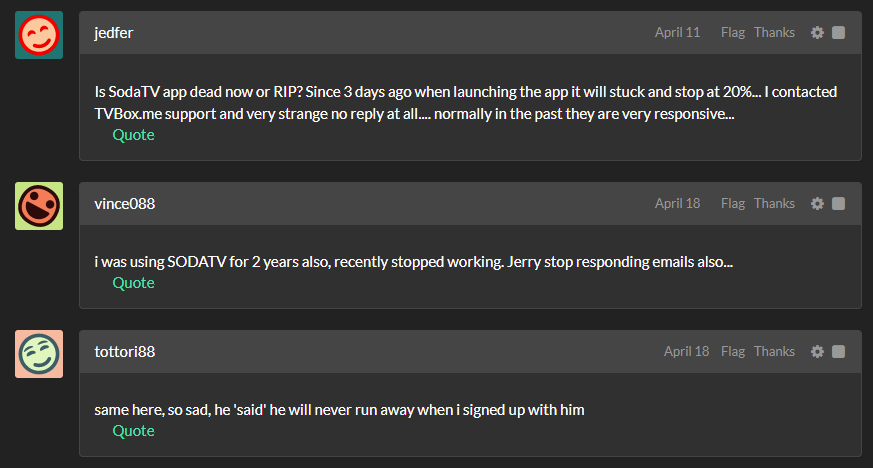 For those who are in the same boat and are looking for alternative apps, here are two that I would recommend.
NapperTV
This service offer higher quality live streams. Due to this, it requires newer (faster) devices like to operate. I currently use it with my Amazon Firestick 4k.
For trial, https://bit.ly/3suaf0T
One year subscription, https://bit.ly/3dutX8y 
SDTV
The app is similar to SodaTV from tvbox.me. It can operate on slower devices such as a Tvpad 4 (if you still have one)
To subscribe to SDTV, first download the apk from https://bit.ly/3v2fRkF
then you can order from https://bit.ly/3glv3oK
HighBandwidth.ca ~ Enterprise grade business web hosting!