M3U / M3U8 Player Recommendation List
Napper have hired us to do a quick m3u8 player list for use with their new Napper Stream service… and here we go!
Android
TiviMate -> https://mega.nz/file/PNtFTb5A#kNzHHxxiCBfbety5AYe4QUu4Osdy5fQI8sSX-wQZ0hU
TiviMate is my goto app for IPTV on android. I pair this app with my Firestick 4k to get the best performance for my TV experience. The app works fully with the Firestick remote without any tinkering on the config.
TiviMate offers full EPG (Electronic Program Guide) and VOD support natively.
It supports M3U, Xtream Codes Portal login and Stalker Portal login.
TiviMate is a paid app. However, you can just install the apk and get a the basic functionality for free.
We recommend buying their 5-device one time payment to support the dev for this wonderful app.
Apple IOS
We tested many apps on our iphone and quite frankly the iptv apps on IOS suck big time.
However, there are two worthy mentions
IPTV Ultra -> https://apps.apple.com/us/app/iptv-ultra/id1549657742
IPTV Smarters -> https://apps.apple.com/us/app/iptv-smarters/id1383614816
Both of these are paid apps, however IPTV Smarters do have a "lite" version that work perfectly fine without paying.
Both apps natively support Xtreme Code portal for easy logging in.
Both apps have separate selection for VOD and Live TV for easy browsing.
IPTV Ultra have mobile device in mind on it's design, whereas IPTV Smarters have a modern (Classic) media player look.
IPTV Ultra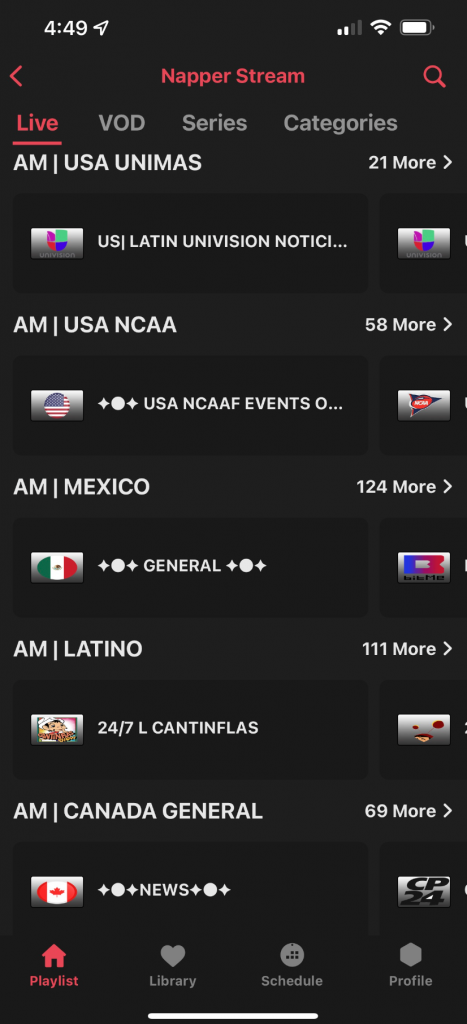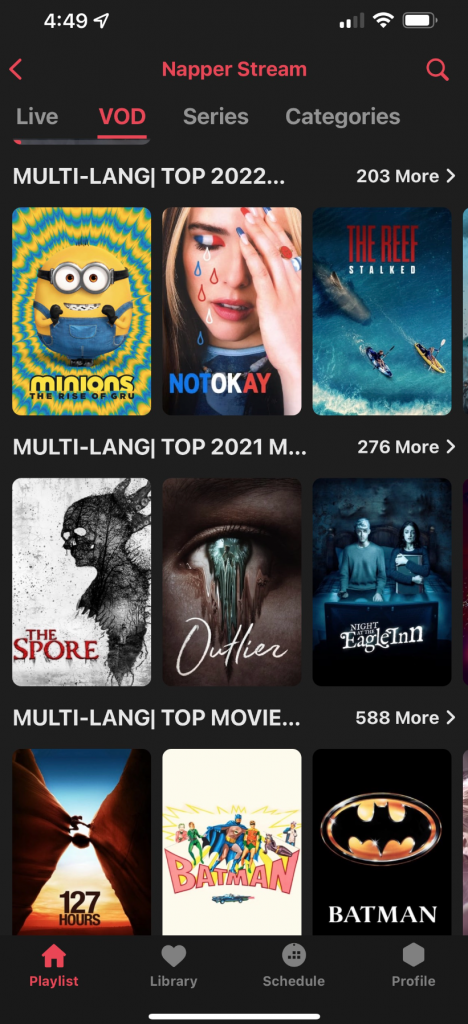 IPTV Smarters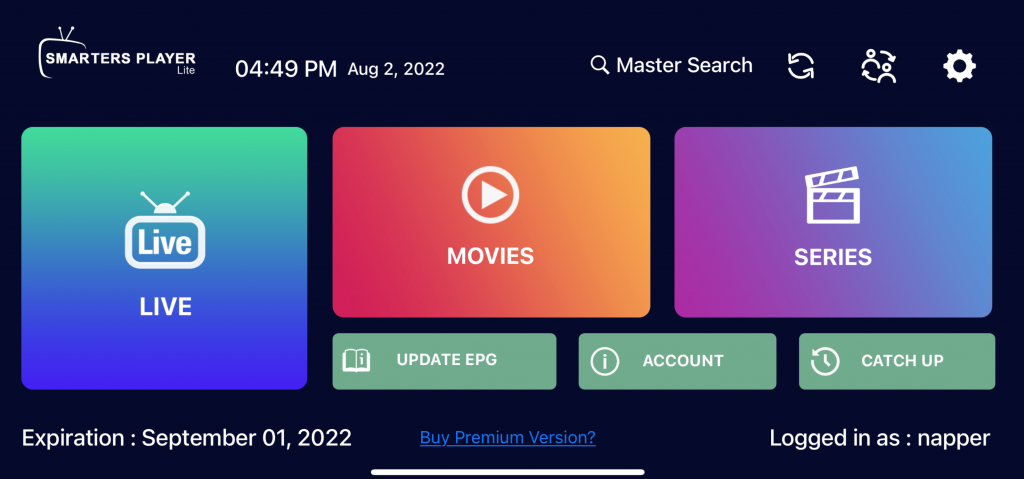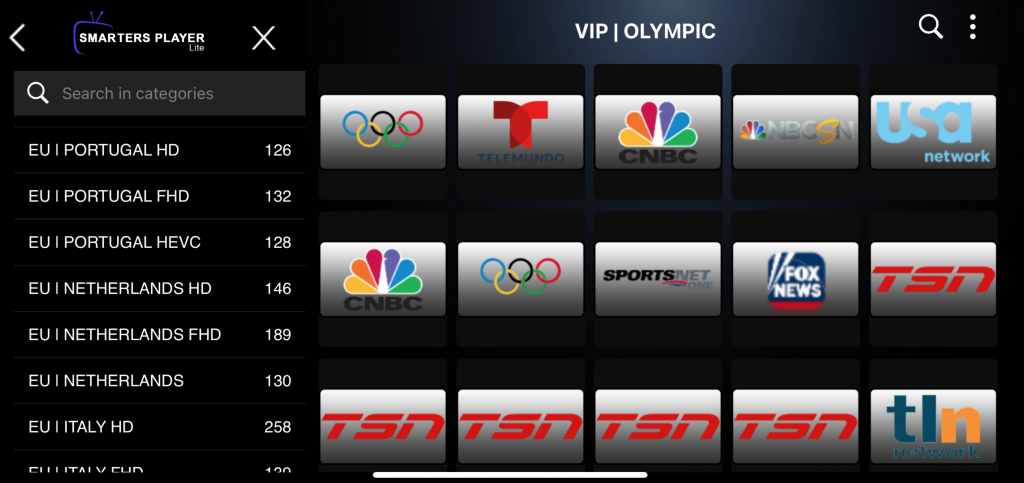 IPTV Ultra does come with a hefty price tag compare to IPTV Smarters on their one time pricing. For this alone, we are leaning more towards to IPTV Smarters. However, we do fine IPTV Ultra is slightly quicker due to it's mobile-centric design.
Both app can be easily setup with Napper Stream.
IPTV Streaming without Kodi