Unblocktech (UBox) Gen2 Box Review – TVPad Alternative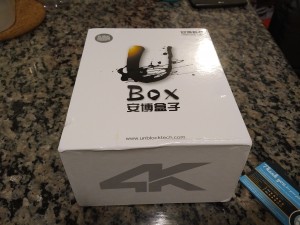 Edit (Jan, 16, 2016): At the present time we do not recommend the UBox as a TVPad replacement due to stability issues with the streams and other customer service issues.
With the recent outage of TVPad, people are looking for a reliable alternative to TVPad. The Unblocktech box packs a powerful specs wise compare to TVPad but is it enough to dethrone the king? Lets find out.
Presentation
The unit is packaged nicely. The overall un-boxing experiencing feels pleasant. Everything is packed very tightly and nothing feels cheap from the moment you opened the package. I would say the presentation rival if not better than the TVPad4 experience.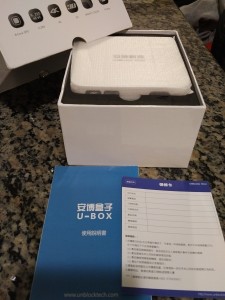 The unit itself is about 25% bigger than TVPad 4. Comes in a clean white colored casing, nothing too special jump out on the design. However I'm definitely not a fan of the red LED/IR receiver at the front of the box. Overall nothing to complain about.
The package comes with
warranty card
instruction manual
power supply
the unit itself
hdmi cable
AV cable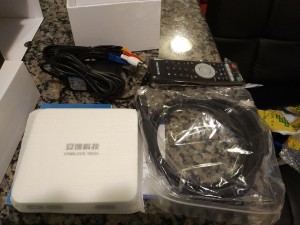 Starting up
Everything is plug and play as an Android box should. Most people shouldn't have issue hooking this unit up. The back of the unit is nicely lineup, nothing cluttered.
Performance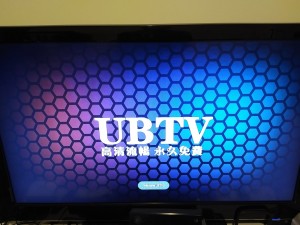 The box boots up quick. Way faster than a TVPad. Once booted everything is feels snappy. No real complain here. However will need to note the remote is like any android box and need direct line-of-sight for it to properly register a function. If you are used to a TVPad remote the no problem.
Content, Content, Content GALORE!
This is obviously the most important factor, so lets get into it.
WOW! It's my first reaction when started the Live channels. The bundled live TV app is impressive none the less. At the time of this review (Dec, 17, 2015) the default Live TV app has 92 (12 channels per page) pages of channels! Yes you heard it right. 92 pages of channel (1100 Channels)! If you are a content whore, this alone is well worth the price of admission. There are obviously some channels that don't work but those are far in between and some repeated channels but nothing major to nitpick about.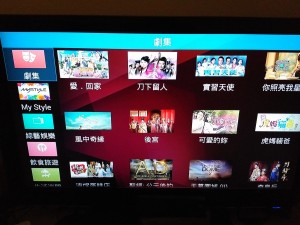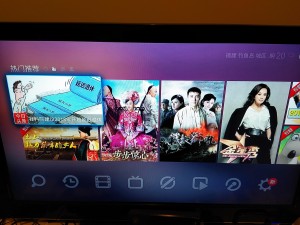 Here is a breakdown of each category
Cantonese – 3 Pages
Taiwan – 7 Pages
Mainland – 7 Pages
Sports – 6 Pages
Movies – 4 Pages
Reality – 3 Pages
Kids – 2 Pages
News – 4 Pages
Japanese – 4 Pages
Indian – 13 Pages
Korean – 6 Pages
Italian – 2 Pages
Vietnamese (Beta, none of the channels I tested worked) – 6 Pages
Malaysia – 6 Pages
Arabic – 27 Pages
The absent of European and North American channels is noticeable. So if you are looking for primarily English content you need to look somewhere else.
For the HKers, the standard affair of TVB, TVB HD, J2, Peral, TVB News, ATV, ATV HD are all there. A nice addition is the HKTV Live channel. The quality is good, comparable to TVPad streams.
The channel lineup is none the less impressive. A lot of channel resembles of SunRay/Season TV.
The device is perfect for the people who need a box to watch live Japanese / Korean TV.
Video on Demand
For those people who can't always catch live streams, VoD is definitely one of the top priority on a lot of people's list. And this is where I feel the UB box is a BIG let down.
Out of the box, the unit doesn't have any VoD app installed. You would need to get into the UB app store and get one installed. Although not a particular hard task, I still rather have the necessity installed.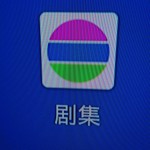 I have installed this particular app call "Drama". This app ensembles the "Hong Kong Fast Watch" VoD app on the TVPad. This app contains different recorded shows on TVB in different category. Such as drama, variety, kids, animation, news, sports. When playing a show, it gives you the 4 quality of playback options; Smooth, SD, HD, 1080P. HOWEVER… I could not get any show to play! Tried all the quality options. NOTHING WORKED.
For the Mandarin speakers, there are a few apps to download for VoD. Unfortunately I don't follow the Mainland stuff, so I didn't really play with it.
For the Japanese and Korean content seekers. There is one option here. This app can be installed from the UB store. I played around with the app a bit and it there are a bit of content in there. Although it's worth noting that this app takes content from public sources like DailyMotion for example. With that in mind, I don't feel the content available in this app is reliable. However I'm happy to say that all the content that I tried playing with this app worked.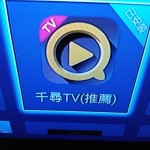 Timeshift & Replays
Unfortunately this is where the UB Box lacks. There isn't any native Timeshift app (For Cantonese at least), so if you are user of that feature on TVPad. You are out of luck here.
Edit: The Reply app will continue onto the next show if no other is selected. So that does compensate for the lack of Timeshift!
Fortunately there is a 7 Days reply on both Cantonese and Mandarin Channels. They do work as advertised, the interface similar to TVPad's but is a little harder to navigate.
Conclusion
The UB Box Gen 2 definitely does what it advertised to do and it does do it well… well to some degree.
The device is perfect for cord cutters who would like to watch Asian contents occasionally.
As for a device that serve as a primary Asian viewing device, there are some caveats.
Some vital app doesn't work, for example the Cantonese VoD app
Some channels don't work (not too many but I have noticed a couple while surfing)
Since the Box is Android based, the interface can be AND will be hard to navigate for many. (especially for elders). This is the major one for me.
No timeshift (Major for some people) Replay app will continue to play
With the recent demise of TVPad, a whole lot of us is seeking for a reliable replacement. At this price point (I bought one for $114 from Aliexpress) it's not a tough decision to make. Since it does do majority of the things well.
With that said, this device is definitely not a direct replacement for a TVPad. Reason being (at least for me) is TVPad was designed to be easy to use and navigate, similar to a Apple ATV. With Android OS in the mix, the UB box definitely would be prone to some problems. Whether it be configuration or an app just stop working. This is also an apparent problem with Moonbox.
With the future of TVPad up in the air, finding a replacement is a must for a lot of sons and daughters. The UB Box Gen 2 is a good cheap alternative (not a replacement) for TVPad. I hope that Unblocktech could make the interface for this box a little easier to navigate, or at least design a Easy Mode GUI that is geared towards elderly. Let's face it, our parents don't need more than 5 apps…
Photos taken with BlackBerry Priv
Video taken with XiaoMi Yi Camera
HighBandwidth.ca ~ Enterprise grade business web hosting!