FunTV 亞芬電視盒 Review
The Asian IPTV scene has been quiet for a while now, amiss of the mess Moonbox is going through. Some of our forum members had asked for a new box to buy. Ask and you shall receive!
The Package
In comparison, the FunTV package is well made. The box is made out of hardcover paper for protection and the FunTV logo is clearly printed on the box itself making it easily distinguishable from other generic Android boxes. Features are printed neatly at the bottom side of the box (In traditional Chinese).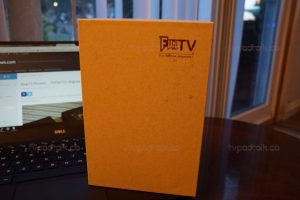 The box itself and its accessories are neatly tucked together inside. Everything feels very secure.
You get the standard accessories with FunTV.
1 x FunTV unit
1 x Remote
1 x HDMI cable
1 x Power supply with USB -> 5V cable
1 x paper manual (in Traditional Chinese only)
1 x warranty card
The dreaded USB->5V prong cable is included with FunTV, but on the positive note there is a USB OTG Power in port for USB power.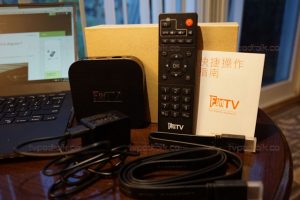 The Unit
All ports are clearly labeled on the box itself.
On the back you have
AV Out
Ethernet
HDMI
OTG USB (For USB power)
5V DC in
On the side you have
2 x USB port
MicroSD slot
Inside you have
2Ghz quadcore Cortext A53 CPU
8GB rom
4k
h265 support
802.11AC wifi
The Interface
The FunTV user interface is Extremely simple. It has the legacy TVPad look & feel.
All downloaded apps are categorized into the Main section. You then have System, Download, Settings sections.
System->Consist of built-in Android apps
Download->A warning page that leads to the FunTV app store
Settings-> Shortcut to basic system settings such as time/date, system update, etc…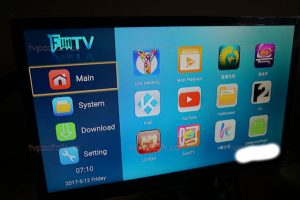 There can customize the section by moving the apps among it.
The Apps
There are four main apps.
Live Pleasing – Contains all live channels. Cantonese, Mainland, Taiwan, Asian-English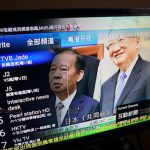 Most Playback – Contains 5 days playback for a bunch of channels. A worthy mention is the iCable channels in this app (Not longer listed)
星晨視頻 – Contains Mandarin (drama movies variety), English drama, Japanese/Korean subbed Drama,
粵視界 – Contains all Cantonese drama, movies, variety, Cantonese-dubbed Japanese/Korean drama, TVB anime.
Overall, the apps are well written in our opinion and the streams are fairly stable during our review period.
Final Thought
The FunTV is a fine box for Chinese content. The reliability seems to be as stable as the closest competition such as the BlueTV and HTV5. Everything from Live Tv, VoD and full day playback are on par with other boxes.
We especially like the fact there are some special Cantonese replay channels that no other box has.
One thing that caught our eye is the lack of online advertising this box has. In fact, the only reason we decided to do a review on this box is one of our forum members had suggested this box and they were referred to by their local shop. This appears to be the trend of these IPTV box manufacturers as of late after the big TVPad lawsuit. Are they here to stay? Who knows…
We can say the FunTV is worthy consideration of your next IPTV box purchase for the time being. Check the Video review if you want to check the box in action!
HighBandwidth.ca ~ Enterprise grade business web hosting!